$

16.00
OKLAHOMA DREAMING - FRIDAY LUNCH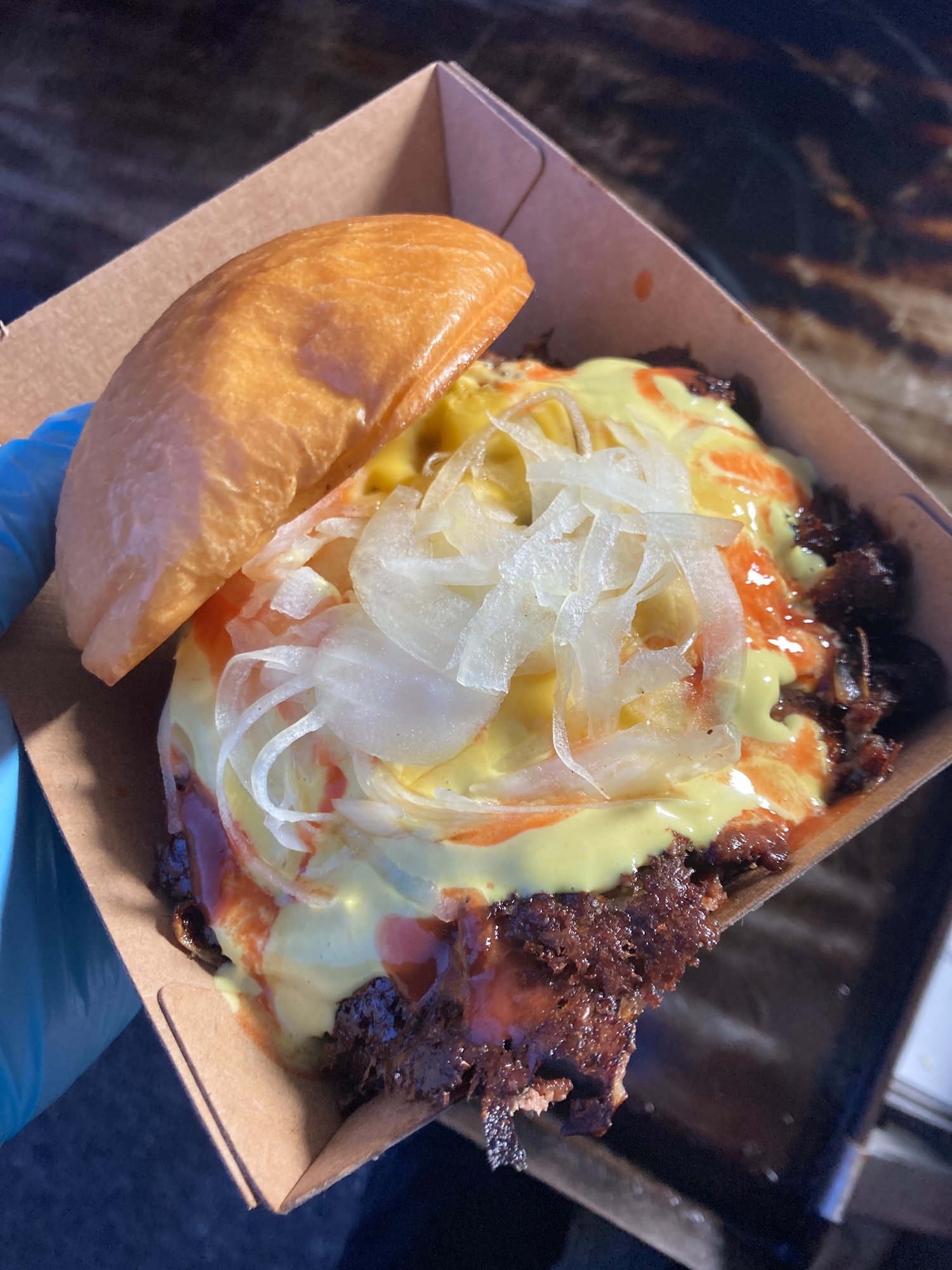 ADDRESS AND INSTRUCTIONS WILL BE SENT AFTER PURCHASE.
PICKUP WILL BE IN SUNNYVALE.
ORDER THE AMOUNT OF BURGERS YOU WANT FOR THE TIME SLOT YOU WANT TO PICKUP AT!
THE BURGER:
x2 onion smashed patties, x4 American cheese, pickles, raw onions, habanero mustard mayo, chilli sauce, and a drizzle of maple syrup on a grilled potato bun
NO ALTERATIONS.
VEG OPTION AVAILABLE: MARINATED PORTOBELLO MUSHROOMS REPLACE THE BEEF. SPECIFY IN THE NOTES HOW MANY OF THE BURGERS YOU ORDER ARE TO BE VEGETARIAN!
<3